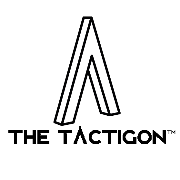 The Tactigon is a brand of Next Industries Milano. Next Industries is a born of a passion to develop devices and sensors fit for Iot Technology. Our team is made of incredible experts in movement detection for big structural monitoring systems, software development and wearable device.

Maker Board Spotlight: Arduino Leonardo
The Arduino Leonardo is a great maker board for a variety of purposes. Learn all about what the Arduino Leonardo is, from its specs to what projects it's best for and who should buy one!

Electromaker Show Episode 25
Welcome to the Electromaker show, episode 24! This week saw a major Raspberry Pi OS update, Elementary OS released for the Raspberry Pi, an Adafruit machine learning module for the Raspberry Pi announced, the Nintendo Game and Watch Classic hacked to run Doom, and more. Check out these maker, tech, DIY, IoT, crowdfunding, and embedded updates!